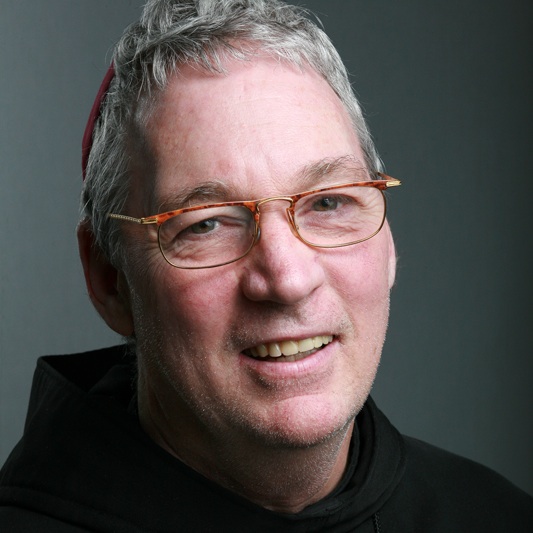 PASTOR: BISHOP GEORGE LUCEY, FCM
Bishop George Lucey, FCM is the founding pastor of our parish, his experiences with the people during his other ministerial encounters led Bishop George seek a place where Catholics could gather and worship in an welcoming and all inclusive atmosphere. Bishop George, originally from the Philadelphia area began his journey to the Old Catholic/Independent Catholic sacramental movement in the Roman Catholic Church. Like many of us he found that Rome's narrow view of catholic theology was leaving the People of God feeling disenfranchised. St Francis of Assisi was founded as a place where all could feel comfortable worshiping in the Catholic Tradition.
Bishop George completed his seminary studies at Regis College, the Jesuit Pontifical College at the University of Toronto. He holds a S.T.B and a M.Div. from Regis. During his formation as a Franciscan Bishop George ministered at St. Francis Table in Toronto, Canada, St. Joan of Arc in Toronto, at the Capuchin monastery in Monterrey, Mexico and at the HIV/AIDS clinic of the Order of St. Camellias in Ciuad Juarez, Mexico
In 2008 Bishop George was consecrated to the episcopacy in the line of Charles Duarte-Costa and through the Apostolic lines of Utrecht of the Bishops Harris and Carfora, at the St. Augustine Chapel of College of Chaplains of the National Cathedral in Washington, DC. Immediately following his consecration Bishop went to Cameroon, Africa, where there had been an absence of a bishop for two years. While there Bishop George erected the Diocese of the Holy Rosary with the necessary infrastructure, ordained two men to the priesthood, confirmed, baptized and aided in the founding of the Franciscan Sisters of Mary.
Bishop George currently serves as the Presiding Bishop of the
American National Catholic Church
and as Director of Formation for his Religious community, the
Franciscan Community of Mercy
.
Aside from pasturing the parish of St. Francis of Assisi, Bishop George also serves as chaplain at a local psychiatric hospital and correctional facility and also a regular priest of
Dignity Metro NJ
. >>
EMAIL Bishop George
<<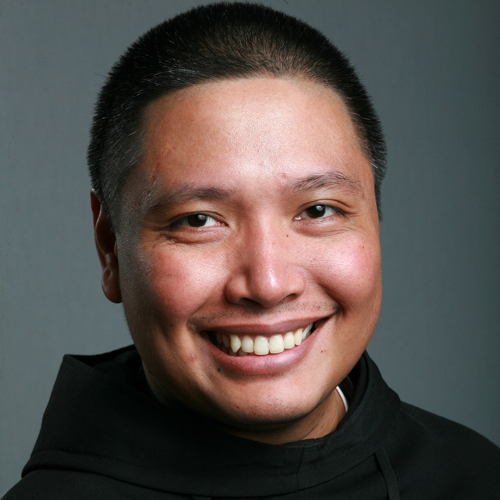 ASSOCIATE PASTOR: FR. GEETY REYES, FCM
Geety Reyes was born and raised in Manila, Philippines. His elementary and high-school education was under the Franciscan Capuchins (OFMs) of Lourdes School of Mandaluyong where his exposure to Franciscan spirituality started. He continued his studies at Mapua Institute of Technology where he obtained a bachelor"s degree in Electronics and Communications Engineering. He moved to the US on December 2000 to pursue his career as a computer programmer.
Geety has been serving at St. Francis of Assisi Parish since 2008. Geety also maintains the St. Francis Parish website.
Geety is also a Franciscan friar beloging to the
Franciscan Community of Mercy
and a seminarian for the
American National Catholic Church
.
Br. Geety was ordained as a deacon in the ANCC last August 18, 2012 and ordained as a priest on January 3, 2015. Part of his ministry is to provide religious services to the immigration detainees in Essex County Correctional Facility. >>
EMAIL GEETY
<<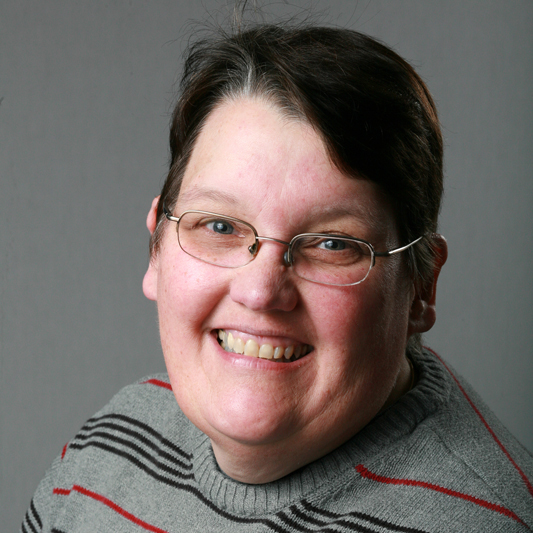 PRESIDENT: KATHY CLAIRE
Kathy Clare was brought up in the Roman Catholic tradition having attended such education institutions as Immaculate Conception High School and St. Peter's College. Kathy found the Parish of St Francis of Assisi offered a comfortable, all inclusive place to explore and expand one's personal relationship with Jesus Christ while participating in the Catholic tradition. It did not , however, promote the judgemental, exclusive, unjust views of a male dominated Roman model. Having found a home Kathy became involved in parish activities.
Kathy utilized her business acumen and organizational skills to promote fundraising events over the past years. As president of the Parish Council Kathy hopes to get more of the members involved in parish activities including outreach, charitable works, liturgy and social events. The church is not the building but those who inhabit it.
To this end, Kathy welcomes all suggestions to make the parish better >>
EMAIL KATHY
<<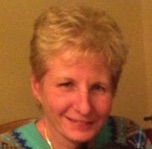 VICE-PRESIDENT: JANE POSTEL
I started coming to St. Francis in June 2009 where she finally found acceptance, diversity, and a Christian experience unlike any other Catholic Church. I am able to fully participate as a Catholic without judgement or discrimination. We are a growing community of heterosexual, gays and lesbians who have finally found sanctuary to fully experience the sacraments and participate in the church community. >>
EMAIL JANE
<<

MUSICIAN: MAUREEN TAURIELLO
Maureen comes to St. Francis from St. Joseph RC church in Maplewood, NJ. She provided guitar accompaniment to their choir and participated as a member of the contemporary praise band "Trinity" in the parish. All told she has over 30 years of music ministry experience. Prior to her time at St. Joseph she was a member of St. Paul the Apostle Folk Group and guitar accompanist for choir at Good Shepherd parish. While attending Seton Hall University she also was active in the Campus music ministry at Immaculate Conception Chapel.
Maureen holds a B.S. in Elementary Education from Seton Hall University and a Master of Arts in Liturgical Studies from Drew University. She also earned a graduate certificate in Liturgy from Felician College. She sits on the editorial board for the ANCC online magazine "The Call" and is a contributor of articles for that publication. Since joining the ANCC , both Maureen and Peter have assisted with music at Sacred Heart in Harrison and of course here at St. Francis of Assisi. >>
EMAIL MAUREEN
<<

CANTOR: PETE TAURIELLO
Peter Tauriello, like his wife Maureen, brings over 30 years of music ministry experience to St. Francis. He participated as a choir member, occasional cantor, and member of the praise band "Trinity" at St. Joseph church in Maplewood, NJ. At the same time, he also was a weekly cantor at St. Benedict's RC church in Newark. Prior to that he was active in the Folk Group and also a men's choral group called "Voice to Men" both at St. Paul the Apostle in Irvington. When St. Paul's merged with Immaculate Heart of Mary parish it became Good Shepherd, and Pete continued on as a member of the choir.
Peter holds a B.A. in communications from Seton Hall University and if his voice sounds familiar to you, you may have heard his traffic reports on 1010 WINS and NJ 101.5 radio stations! He is also an avid Ham Radio Operator and holds his General license from the FCC for Amateur Radio operations. >>
EMAIL PETE
<<